Since I have zero time right now because it is the end of the semester, I have come up with a list of books I want to read over this summer. Let me know if you have read any of these or if they are on your reading list as well :)
Fifty Shades of Grey, written by E L James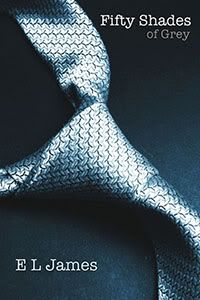 Synopsis: When literature student Anastasia Steele goes to interview young entrepreneur Christian Grey, she encounters a man who is beautiful, brilliant, and intimidating. The unworldly, innocent Ana is startled to realize she wants this man and, despite his enigmatic reserve, finds she is desperate to get close to him. Unable to resist Ana's quiet beauty, wit, and independent spirit, Grey admits he wants her, too—but on his own terms.
Shocked yet thrilled by Grey's singular erotic tastes, Ana hesitates. For all the trappings of success—his multinational businesses, his vast wealth, his loving family—Grey is a man tormented by demons and consumed by the need to control. When the couple embarks on a daring, passionately physical affair, Ana discovers Christian Grey's secrets and explores her own dark desires(amazon.com).
The Unbecoming of Mara Dyer, written by  Michelle Hodkin
Synopsis: Mara Dyer doesn't believe life can get any stranger than waking up in a hospital with no memory of how she got there.  It can.  She believes there must be more to the accident she can't remember that killed her friends and left her strangely unharmed.  She doesn't believe that after everything she's been through, she can fall in love.  She's wrong(amazon.com).
Silence (Hush,Hush Saga), written by Becca Fitzpatrick